An Initiative to Empower & Uplift Asian Creatives in America
Often we see in our communities, the push to stay away from creative avenues. Our project will start as bi-monthly discussion panels to encourage Asian creatives of America to pursue their creative endeavors.
A Monthly Panel to Engage in Insightful Conversations
We believe that Asians & Asian-Americans collectively create a better America. Through EAA, we push to look past the citizenship and will invite Asian creatives who are refugees, study abroad students, H-1B Visas currently residing in the U.S. working in the creative field. We believe this is a valuable piece to our discussions.
A Safe Space to Help Young Asian Creatives Navigate
If you're feeling lost, unseen, unheard, we are here. EAA's mission is to create a space where you can learn, discuss, and voice your own experiences. We're here to listen.
​
I'm a writer whose mission is to tell my story or elevate the stories of others. I like to create interactive narrative experiences, mostly through video games, but I am open to any creative medium.
I stumbled into my college's game development club and with no Unity or art experience at the time, decided to pave a way for narrative gaming. I was the first female to even apply to be a team lead in years, and I realized from managing a small team of students how much joy and enthusiasm I have for telling stories. The club previously only showcased shooting and fighting games, and I created a dating simulator about immigrant families, stargazing, and depression. I magnified my game's scope from a school project to a legitimate indie game, with a Steam page, trailer, and social media.
​
🎊 Fun Facts
I like to write about complex women, complicated familial relationships, love, mental health, hope, and contemporary Asian-American issues.
In my free time, I like to go to concerts, roller-skate, and make Spotify playlists for every occasion.
My favorite comic is called Hearstopper by Alice Olseman.
This month we're not only diving into Emily's venture as a creative, but we're also talking to her about The Space In Between, a dating simulator game that Emily wrote! TSIB is centered around a Chinese-American girl, love stories, mental health, and the experience of creating constellations and telling YOUR story!
Check out the game, The Space In Between below!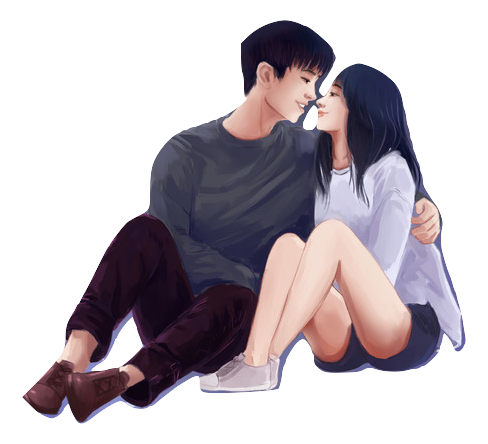 Free Virtual Event
Hosted on Zoom!
Happening on
January 20, 2021 
Can't Make It?
Sign Up For Reminders