Big thanks to our affiliates for helping us function as a business!
Love our missions, goals, and content?
Sponsor us!
Disclaimer: The following links contain affiliate/referral links that help The Creative Folks thrive as a business! We receive commissions when you use our codes and links. Every product below is in use at The Creative Folks. We will remove accordingly if the product no longer aligns with us as a business. Please remove AD BLOCKER if you have it installed, to view all offers.
Associations we are proudly part of:
StickerMule Credits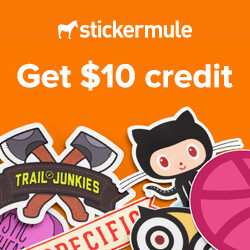 A sticker for you, for you, and for you!
$10.00 USD store credit on us!
SiteGround Web Hosting
Superior website hosting starting at $3.00 a month! The Creative Folks is proudly hosted by SiteGround.
Jetpack for WordPress
Protect your business website against unwanted intruders, spam, malware, and data loss with Jetpack! The Creative Folks proudly runs with Jetpack through our WordPress site.
Wordpress
Build your website with the most powerful platform there is. The Creative Folks has operated on WordPress since day one.
Elegant Themes for WordPress
Save yourself a coding headache. The Creative Folks proudly uses elegant theme products for our website!