I was a small kid when I began writing. It was one of my favourite things to do inside and outside of the classroom, and ever since then, I've had a fascination for story writing and telling. Throughout school, story writing became less common in the classroom, but that didn't mean I was going to stop.
I've had as many ideas for different stories as I can remember. One was about a head teacher who ate slugs… I guess you can say my imagination was pretty vivid. (My head teacher didn't actually eat slugs, just to clarify!)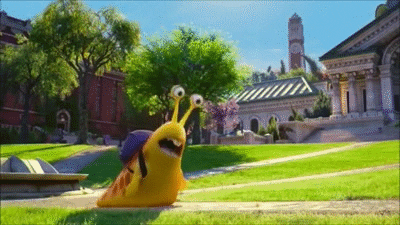 But even though I was constantly writing and coming up with ideas, one thing always happened. I could never actually finish anything. I always got major "writer's block", which I now don't believe is even a thing. I believe a writer can lack motivation at times, but I don't believe there can be a figurative blockage stopping you from writing! I left so many projects unfinished because I never thought my writing was good enough–I also don't believe that anymore!
The Origins Of My Book
A few years ago, I wrote a chapter of a rough idea I had. It was written in a rush and I didn't really have any other plans for it. All I knew was that the main character was a girl named Tara and that she had a best friend named Lyle. I left the chapter at that and didn't look at it for at least a year and a half.
What made me come back? I watched 'The Lord of The Rings' films with my boyfriend and had an epiphany. I remembered that really bad chapter of a fantasy book I wrote and decided to look back on it. I thought about how I could change it and make an actual plot out of it. My love for world building and fantasy universes returned. Thus, the journey of my book began.
Flashforward, these two characters are still in my book. I've had a lot of additions as well, including a character I created but hadn't written about before, named Erica. My story has a structure and interesting characters, which I'm extremely passionate about! I can't wait to share it with the world.
How Did I Know This is What I'm Meant to be Doing?
Something always pulled me back to writing.
I've been through a lot of phases during my life. I've wanted to take different career paths and have spent the past three years training in Performing Arts and acting. I was unhappy with studying acting. I realised it wasn't what I wanted to do anymore and I began to lose my way with things. I worried that I wasn't going to do something I loved in the future. It wasn't until talking about university and the idea of studying English or Creative Writing that I came to the realisation that writing was the one all along since I'd always been creating characters and concepts.
Now, my passion for writing is stronger than ever and I'm extremely ambitious and determined to succeed. It all happened so fast, but I just know that this is right for me. Some people believe writing isn't a "real" job or that you'll never make any money out of it. It's true that I might not become a millionaire and sell books all over the world, but why should that matter? That's not why I'm writing. I'm writing because I enjoy it. Even if just five people read my book, that would make me the happiest person in the world.
I hope this post encourages at least one person to go after something they want to do. Perhaps you're on the edge about something, wondering if it's really the right thing for you to do. If you love doing it, why not take the leap? You're going to work harder if it's something you love and something you're good at.
It's so important for people to chase their dreams and do something they're passionate about. It's what TCF is all about!
Sharing is caring!